Overview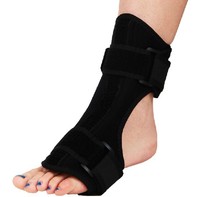 If you have pain along the back of your leg near your heel, you may have Achilles tendonitis. Achilles tendonitis is an overuse injury that commonly occurs in runners and ?weekend warriors?. The Achilles tendon is the largest tendon in the body. Named after a tragic hero from Greek mythology, it connects your calf muscle to your heel bone to allow you to jump, run and walk. Achilles tendonitis is most common in middle-aged men, but it can happen to anyone who has a sudden increase in physical activity. The risk is increased if you also have tight calf muscles and/or a flat arch in your foot. Other risk factors include running in worn out shoes, cold weather, frequently running uphill or if you suffer from medical conditions such as diabetes or high blood pressure. There are two main types of Achilles tendinitis: insertional and noninsertional. Insertional Achilles tendinitis involves the lower portion of the heel, where the tendon attaches to the heel bone. Noninsertional Achilles tendinitis is when the fibers in the middle portion of the tendon have started to break down with tiny tears, swell, and/or thicken. This type is more often seen in younger, active people. Both types can also cause bone spurs. Achilles tendonitis should be diagnosed by your doctor. However, if you experienced a sudden ?pop? in the back of your calf or heel, this might be something more serious like a ruptured or torn Achilles tendon. If this happens, see your doctor immediately.
Causes
Tendons are the tough fibres that connect muscle to bone. Most tendon injuries occur near joints, such as the shoulder, elbow, knee, and ankle. A tendon injury may seem to happen suddenly, but usually it is the result of many tiny tears to the tendon that have happened over time. Health professionals may use different terms to describe a tendon injury. You may hear, Tendonitis (or Tendinitis): This actually means "inflammation of the tendon," but inflammation is rarely the cause of your tendon pain.
Symptoms
Achilles tendonitis may be felt as a burning pain at the beginning of activity, which gets less during activity and then worsens following activity. The tendon may feel stiff first thing in the morning or at the beginning of exercise. Achilles tendonitis usually causes pain, stiffness, and loss of strength in the affected area. The pain may get worse when you use your Achilles tendon. You may have more pain and stiffness during the night or when you get up in the morning. The area may be tender, red, warm, or swollen if there is inflammation. You may notice a crunchy sound or feeling when you use the tendon.
Diagnosis
Confirming Achilles tendonitis may involve imaging tests. X-rays provide images of the bones of the foot and leg. Magnetic resonance imaging (MRI) is useful for detecting ruptures and degeneration of tissue. Ultrasound shows tendon movement, related damage, and inflammation.
Nonsurgical Treatment
Initial treatment of mild Achilles tendinitis involves rest, stretching exercises, and non-prescriptive medications to relieve pain and reduce inflammation. These medications include nonsteroidal anti-inflammatory drugs (NSAID) such as ibuprofen or naproxen. Relief of pain and swelling may be achieved with the application of ice for15 minutes at a time. Sleeping with the affected foot propped up on a pillow may also relieve swelling. Adequate time must be given to rest and recovery, meaning months or weeks, to prevent re-injury of the Achilles tendon. Most people make a full recovery and are able to return to their regular sports and exercise programs.
Surgical Treatment
Your doctor may recommend surgery if, after around six months, other treatments haven?t worked and your symptoms are having an impact on your day-to-day life. Surgery involves removing damaged areas of your tendon and repairing them.
Prevention
Achilles tendinitis cannot always be prevented but the following tips will help you reduce your risk. If you are new to a sport, gradually ramp up your activity level to your desired intensity and duration. If you experience pain while exercising, stop. Avoid strenuous activity that puts excessive stress on your Achilles tendon. If you have a demanding workout planned, warm up slowly and thoroughly. Always exercise in shoes that are in good condition and appropriate for your activity or sport. Be sure to stretch your calf muscles and Achilles tendon before and after working out. If you suffer from Achilles tendinitis make sure you treat it properly and promptly. If self-care techniques don?t work, don?t delay. Book a consultation with a foot care expert or you may find yourself sidelined from your favourite sports and activities.